Revving the Mind - Unlocking the Intriguing Psychology of Motorcycle Riders
Updated on 12th June, 2023
The Psychology of Motorcycle Riders: Exploring the Mindset and Behaviors
Motorcycle riding is not just a means of transportation; it's a lifestyle and a passion that captivates riders around the world. But what drives individuals to hop on a motorcycle and hit the open road? In this article, we delve into the fascinating world of the psychology of motorcycle riders, examining the mindset, behaviors, and unique aspects of this distinctive subculture.
The psychology of motorcycle riders encompasses a range of factors that influence their experiences and choices. For many riders, the thrill of speed, the sense of freedom, and the adrenaline rush form a significant part of the appeal. Riding a motorcycle demands a heightened level of attention, focus, and skill, creating a state of flow that provides a unique and immersive experience.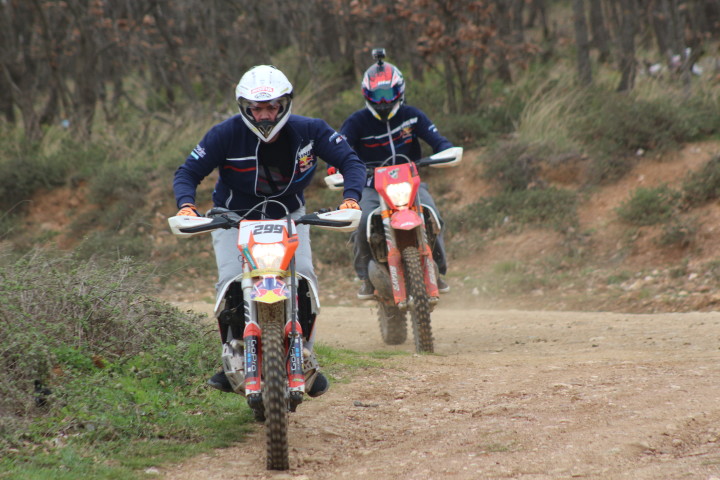 Furthermore, the sense of belonging and camaraderie among motorcycle riders plays a crucial role. The motorcycle community fosters a strong social bond, offering a supportive network of like-minded individuals who share a common passion. Whether it's through group rides, rallies, or online forums, riders connect with others who understand and appreciate their love for motorcycles.
However, the psychology of motorcycle riders also involves inherent risks and challenges. Motorcyclists face a higher vulnerability on the road compared to other motorists, making risk assessment, situational awareness, and defensive riding skills essential. Understanding and managing these risks require a unique mindset that combines caution, skill, and a keen awareness of one's surroundings.
It is worth exploring the psychological aspects related to motorcycle riding, such as the impact on riders' mental well-being, the perception of risk, and the benefits of motorcycling as a form of stress relief and self-expression. Additionally, examining the role of identity, gender dynamics, and the pursuit of personal freedom within the motorcycle community provides deeper insights into the psychology of motorcycle riders.
By gaining a deeper understanding of the psychology of motorcycle riders, we can appreciate the complex motivations, challenges, and joys associated with this unique subculture. Whether you are an avid rider, a curious observer, or simply interested in the human psyche, join us as we explore the intriguing world of the psychology of motorcycle riders.
The Psychology of Motorcycle Riders: Unveiling the Messages Behind the Ride
Motorcycle riders often showcase a distinct sense of style, attitude, and camaraderie as they navigate the open roads. Behind the revving engines and gleaming chrome lies a deeper psychological aspect. In this article, we delve into the psychology of motorcycle riders, exploring the messages they convey through their riding behaviors, attire, and group affiliations.
Motorcyclists use their bikes as a means of self-expression, showcasing their individuality and personal values. The choice of motorcycle model, modifications, and customizations can reflect their sense of adventure, rebelliousness, or a desire for freedom and escapism from societal norms. These choices convey a sense of identity and allow riders to visually communicate their personal narratives.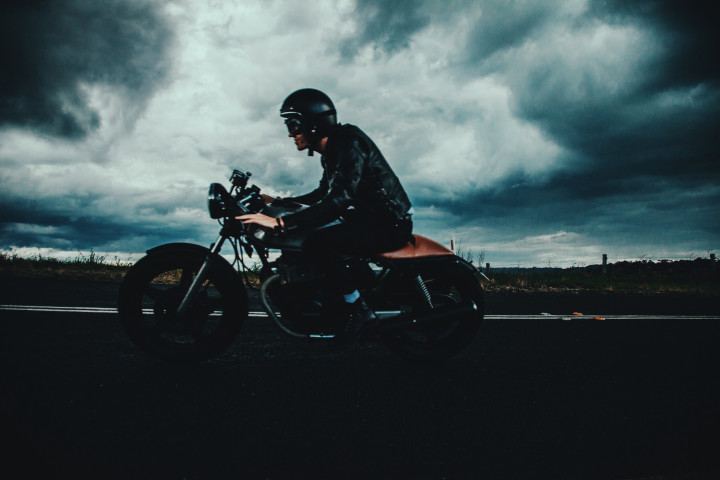 Furthermore, the psychology of motorcycle riders is evident in their attire and gear. The selection of specific brands, styles, and accessories serves not only functional purposes but also as a statement of personal style and affiliation. Motorcycle riders often create a distinctive visual image that signals their membership within a particular subculture or riding community, reinforcing a sense of belonging and shared values.
In addition to individual expressions, motorcycle riders also convey messages through their riding behaviors. The confidence, skill, and control displayed on the road communicate a sense of mastery and expertise. Through their riding techniques, motorcyclists convey a balance between risk-taking and calculated decision-making, showcasing their ability to navigate challenging terrains and respond to dynamic road conditions.
The group dynamics within the motorcycle community also contribute to the messages conveyed by riders. Group rides, rallies, and meetups allow riders to form social connections and showcase solidarity. These collective experiences foster a sense of camaraderie and reinforce shared interests, values, and adventures. Motorcyclists often use group affiliations and participation in events to signal their commitment to the community and the passion they share.
The Benefits of Motorcycle Therapy: Exploring the Psychological Impact of Riding
Motorcycle therapy, also known as moto-therapy, is a form of therapeutic intervention that utilizes motorcycle riding as a means to improve mental well-being and overall psychological health. In this article, we delve into the benefits of motorcycle therapy, examining its positive impact on stress reduction, emotional well-being, and personal growth.
The experience of motorcycle riding can be highly therapeutic, providing a range of psychological benefits. One of the key advantages lies in the inherent sense of freedom and escape that riders often experience. The open road, the wind in their face, and the immersive nature of the ride can create a state of mindfulness and present-moment awareness, allowing individuals to temporarily disconnect from stressors and find solace in the moment.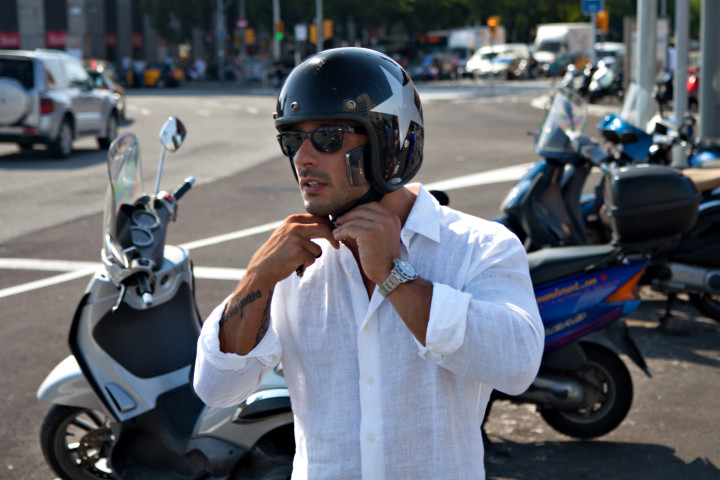 Motorcycle therapy also offers a unique opportunity for sensory stimulation. The sensory experience of riding, including the sound of the engine, the vibration of the bike, and the visual scenery, can evoke a sense of excitement, engagement, and a heightened state of consciousness. These sensory elements contribute to a release of endorphins and a reduction in stress hormones, promoting a sense of relaxation and well-being.
Furthermore, motorcycle therapy provides a platform for social connection and support. Group rides, motorcycle clubs, and community events bring together individuals with a shared passion, fostering a sense of belonging and camaraderie. The social interactions within the motorcycle community offer opportunities for emotional support, shared experiences, and the cultivation of meaningful connections, which can be beneficial for individuals' mental and emotional well-being.
Motorcycle therapy also encourages personal growth and self-confidence. The mastery of riding skills, the ability to navigate challenging terrains, and the overcoming of fears and limitations contribute to an increased sense of self-efficacy and empowerment. Motorcycle riders often report improved self-esteem, resilience, and a greater sense of accomplishment as they push their boundaries and expand their capabilities.
Risk Perception and Safety Strategies among Motorcycle Riders: The Psychology Behind Protective Measures
Motorcycle riding, while exhilarating, also carries inherent risks and potential dangers. In this article, we explore the psychology of risk perception and safety strategies among motorcycle riders, shedding light on how riders perceive and manage risks, and the psychological factors that influence their safety behaviors.
Risk perception plays a crucial role in the decision-making process of motorcycle riders. The psychology of risk perception encompasses the subjective evaluation of potential hazards, the assessment of one's own riding abilities, and the estimation of the likelihood and severity of potential outcomes. Riders' perceptions of risk are influenced by various factors, including personal experiences, riding skills, confidence levels, and awareness of potential dangers.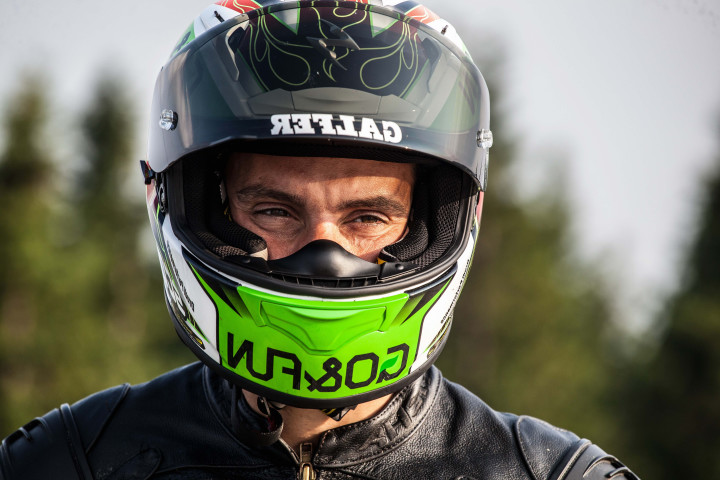 Understanding the psychology of risk perception among motorcycle riders helps shed light on the safety strategies and protective measures they employ. Riders often adopt a range of safety practices to mitigate risks and enhance their personal safety. These may include wearing protective gear such as helmets, gloves, and body armor, maintaining proper bike maintenance, undergoing regular training and skill development, and adhering to traffic rules and regulations.
Psychological factors also come into play when examining safety strategies among motorcycle riders. Self-efficacy, or an individual's belief in their ability to perform a specific task, influences the adoption of safety measures. Riders with higher levels of self-efficacy may be more likely to engage in proactive safety behaviors and take steps to enhance their riding skills and overall safety.
The influence of social norms and peer groups is another important aspect of the psychology of safety among motorcycle riders. Group dynamics, club affiliations, and social interactions within the motorcycle community can shape riders' safety behaviors. Positive reinforcement and collective safety expectations within these social circles can motivate riders to prioritize safety and adhere to responsible riding practices.
The Thrill-Seeking Personality: Exploring the Psychology of Risk-Taking Among Motorcycle Riders
Motorcycle riders are often associated with a sense of adventure and a willingness to embrace risk. In this article, we delve into the psychology of risk-taking among motorcycle riders, examining the thrill-seeking personality traits, motivations, and psychological factors that drive individuals to engage in exhilarating riding experiences.
The psychology of risk-taking is multifaceted, influenced by a combination of individual characteristics, environmental factors, and situational contexts. Motorcycle riders who exhibit a thrill-seeking personality tend to possess certain traits such as sensation-seeking, high tolerance for uncertainty, and a desire for intense and novel experiences. These individuals often seek out activities that provide a surge of adrenaline and excitement, which motorcycle riding can fulfill.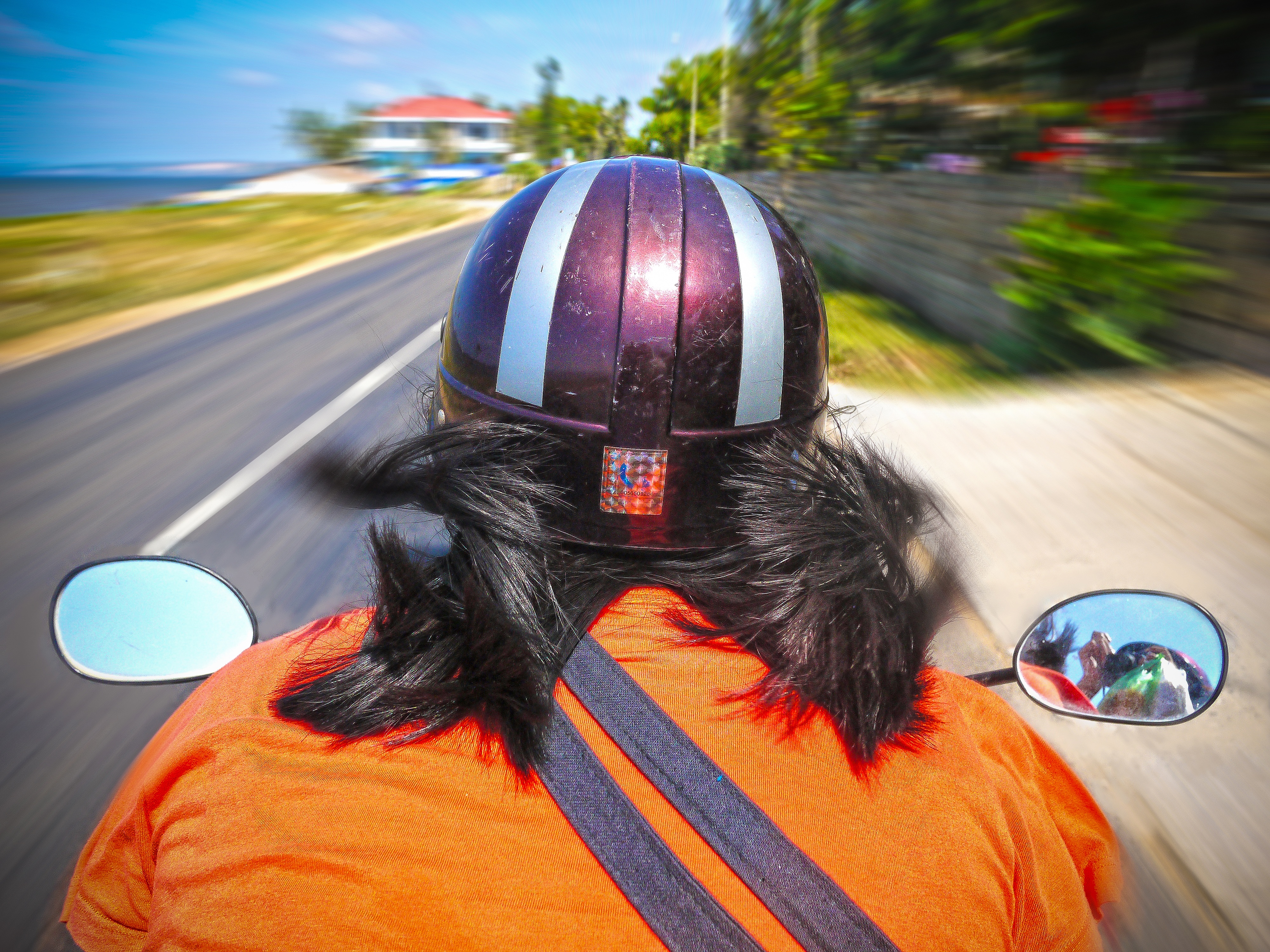 Motivations for risk-taking among motorcycle riders can vary. For some, it may be the desire for a sense of freedom and liberation, as riding allows them to break away from the constraints of daily life and experience a sense of autonomy. Others may be driven by the need for mastery and challenge, as they continuously push their limits and seek to improve their riding skills. The sense of community and camaraderie within the motorcycle culture can also contribute to the motivation for risk-taking, as riders engage in group activities and share thrilling experiences with like-minded individuals.
Psychological factors play a significant role in understanding risk-taking behaviors among motorcycle riders. The appraisal of risk, the perception of control, and the evaluation of potential rewards are key elements that influence the decision-making process. Riders often assess the level of risk associated with specific riding activities, weigh the potential benefits against the potential negative outcomes, and make decisions based on their own perceived capabilities and desired experiences.
It is important to note that not all motorcycle riders engage in high-risk behaviors, and risk-taking tendencies can vary among individuals. Factors such as experience, training, and self-regulation skills can moderate risk-taking behaviors and contribute to safer riding practices. Additionally, the adoption of safety measures, adherence to traffic laws, and ongoing education about risk management can help mitigate the potential negative consequences of thrill-seeking behaviors.
Exploring the Psychology of Looking Cool as a Motorcycle Rider
Looking cool as a motorcycle rider goes beyond aesthetics and holds significant psychological implications. In this subsection, we delve into the psychology behind the desire to appear cool while riding, examining how it relates to self-expression, identity formation, and group affiliation within the broader context of the psychology of motorcycle riders.
Motorcycle riders often seek to create a cool and distinctive image as an expression of their individuality and personal style. The act of riding becomes a means of self-expression, allowing riders to project their unique identities onto their motorcycles and attire. By curating a cool appearance, riders communicate their values, preferences, and desired image to others.
Looking cool as a motorcycle rider is intertwined with the formation and reinforcement of identity. Riders view their motorcycles as an extension of themselves and seek to align their appearance with their self-perception. The choice of bike, customized modifications, and gear all contribute to the desired cool image, reflecting riders' personality traits and values.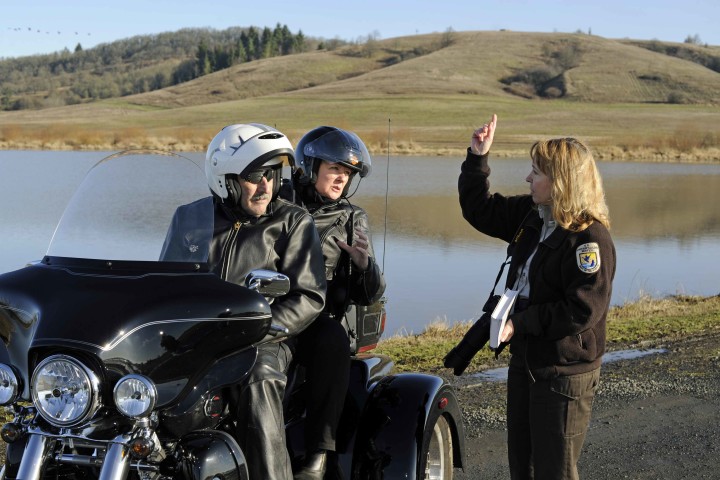 The pursuit of a cool image is not solely an individual endeavor but is also influenced by the desire for group affiliation and validation within the motorcycle community. Being part of a social group of like-minded riders further reinforces the importance of looking cool. Group rides, events, and interactions create opportunities for riders to showcase their style and connect with others who appreciate and admire their cool image.
Looking cool as a motorcycle rider has psychological implications beyond mere appearance. It enhances riders' self-esteem, instills confidence, and fosters a sense of pride in their individuality. The act of projecting a cool image becomes an integral part of the overall motorcycle riding experience, contributing to riders' sense of identity and belonging within the larger motorcycle community.
Unveiling the Psychology of Motorcycle Riders: A Captivating Case Study
Introduction
Motorcycle riders are an intriguing group, driven by a unique set of motivations and psychological factors. In this subsection, we delve into the captivating case of Mark, an avid motorcycle rider, to uncover the deeper layers of the psychology behind his passion for motorcycles. Through Mark's experiences and insights, we gain a deeper understanding of the mindset that fuels the love affair between riders and their bikes.
Case Study Description
Participant: Mark, a 40-year-old motorcycle enthusiast
Background
Mark has been a motorcycle enthusiast since his early twenties, drawn to the freedom and exhilaration that riding provides. For him, motorcycles represent a gateway to adventure and self-discovery. He has embarked on numerous solo journeys, traversing scenic routes and immersing himself in the beauty of the world around him.
Passion for Exploration:
Mark's deep passion for motorcycle riding stems from his innate desire to explore and experience new horizons. The act of riding allows him to break free from the constraints of daily life and venture into uncharted territories. With each journey, he feels a sense of liberation, connecting with nature and himself in profound ways.
Sense of Freedom:
One of the core psychological elements driving Mark's love for motorcycles is the sense of freedom they provide. When he's on his bike, he feels a complete sense of autonomy, liberated from the restrictions of time, space, and societal expectations. The open road becomes a canvas where he can express himself authentically and escape the pressures of everyday life.
Thrill of Camaraderie:
While Mark enjoys the solitude of solo rides, he also values the camaraderie that comes with being part of a motorcycle community. He has formed connections with fellow riders, participating in group rides and sharing stories of their adventures. The sense of belonging and shared passion for motorcycles create a strong bond, fostering a supportive and vibrant community.
Risk and Reward:
Mark recognizes the inherent risks associated with motorcycle riding but believes that the thrill and reward outweigh the dangers. The sense of living on the edge and pushing personal boundaries fuels his passion, as he embraces the adrenaline rush that comes with navigating challenging terrains and mastering complex maneuvers.
Conclusion
Mark's case study provides a captivating glimpse into the psychology of motorcycle riders. Through his passion for exploration, the pursuit of freedom, the sense of camaraderie, and the acceptance of risk, we witness the intricate interplay of psychological factors that contribute to the allure of motorcycle riding. Understanding the inner workings of riders like Mark deepens our appreciation for their passion and sheds light on the multifaceted nature of the psychology of motorcycle riders.