The Psychology Behind Tattoos - Inked Impressions & Inner Expressions
Updated on 20th June, 2023
Psychology Behind Tattoos: Everything You Need to Discover
Tattoos are an ancient form of self-expression that weaves stories of identity, culture, and personal experiences onto the human body. They hold significant psychological and cultural importance, shedding light on the complexities of human behavior and self-identity.
Tattoos serve as a unique form of visual communication, allowing individuals to express emotions, values, and experiences that are difficult to articulate in words. They create a visual narrative of one's life experiences, serving as reminders of the past and aspirations for the future.
The psychology of tattoos is a complex web of individual and cultural meanings, personal and collective experiences, and social and psychological factors. It shapes our understanding of self and others, revealing the intricate relationship between individual identity and the larger cultural and social environment.
Key Takeaways
1. Tattoos are a means of self-expression, cultural identity, and spirituality.
2.They have a significant psychological impact on human behavior, self-identity, and cultural significance.
3. Tattoo placement holds symbolic meaning and can impact body image and emotional healing.
4. Western culture's evolving attitudes towards tattoos have raised concerns about discrimination and career limitations, as well as potential links between tattoos and psychiatric disorders.
What Are Tattoos?
The term "tattoo" refers to a permanent design or pattern created by injecting ink into the skin using a needle. Tattoos can be found on any part of the body, each with its symbolic meaning. For example, a forearm tattoo may represent strength, while a thigh tattoo can symbolize femininity. The placement of tattoos can also hold spiritual meaning for certain cultures, such as the Maori people of New Zealand, who use tattoos to represent their tribal heritage and social status.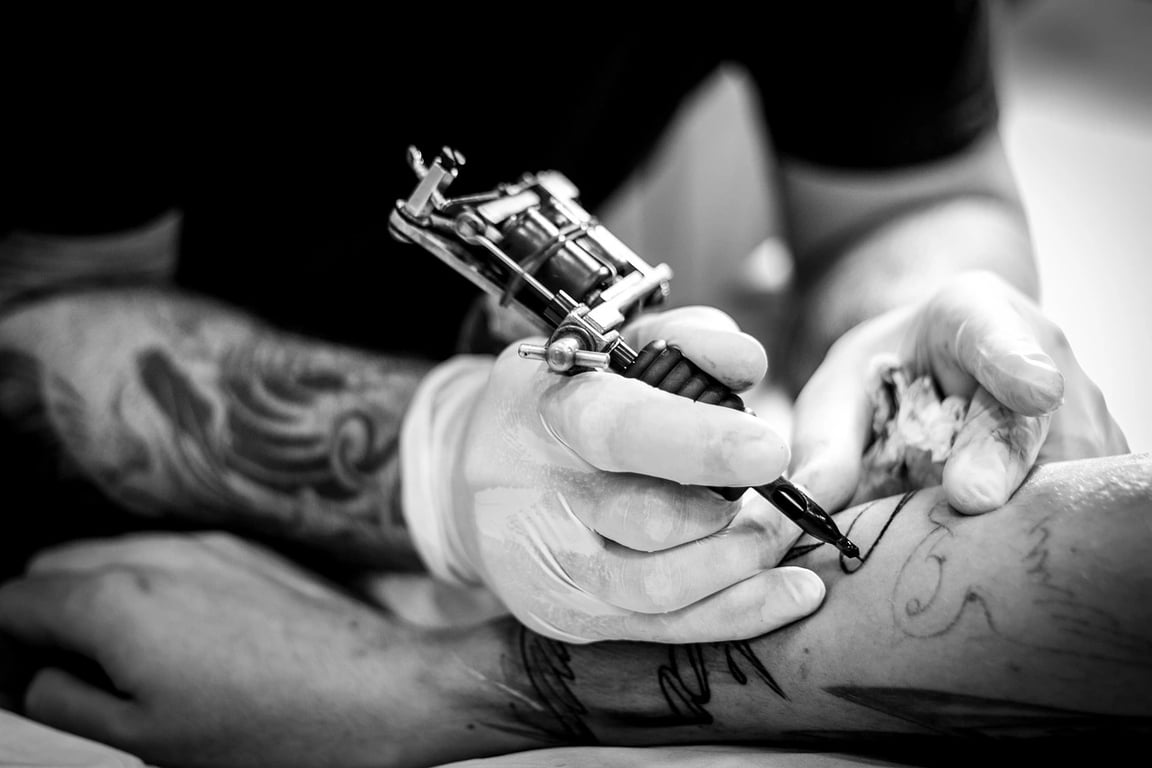 The psychology behind tattoos is intricate and multifaceted. Some people get tattoos as a form of self-expression or to commemorate significant events or individuals in their lives. Others turn to tattoos as a way to cope with emotional pain or gain a sense of control over their bodies. Regardless of the reason, the act of getting a tattoo can be a transformative experience, fostering increased self-awareness and personal growth.
History of Tattoos
Tattoos have a rich history that dates back thousands of years, serving as symbols of social status or religious significance. Different cultures worldwide have unique meanings and purposes for tattooing. For example, ancient Egyptians used tattoos to mark slaves and criminals, but they also employed tattoos for protection against evil spirits, placing them strategically on the body.
Psychological Meaning of Tattoos
The psychology of tattoos has garnered significant interest among scholars and researchers. Tattoos hold highly personal meanings, representing expression, memorialization, and influencing body image.
Personal Meaning:
Tattoos reflect personal meaning, with individuals using them to represent their identities, values, and life experiences. Tattoo placement meaning, such as strength on the forearm or sensuality on the thigh, adds depth to personal significance. Celebrities like David Beckham and Angelina Jolie exemplify individuals who use tattoos to represent their personal experiences and values.
Body Image:
Tattoos can impact body image, as their placement and meaning contribute to how individuals perceive their bodies. Different locations hold various spiritual or cultural meanings. Understanding the symbolism behind tattoo placement allows individuals to feel more connected to their bodies, fostering positive body image.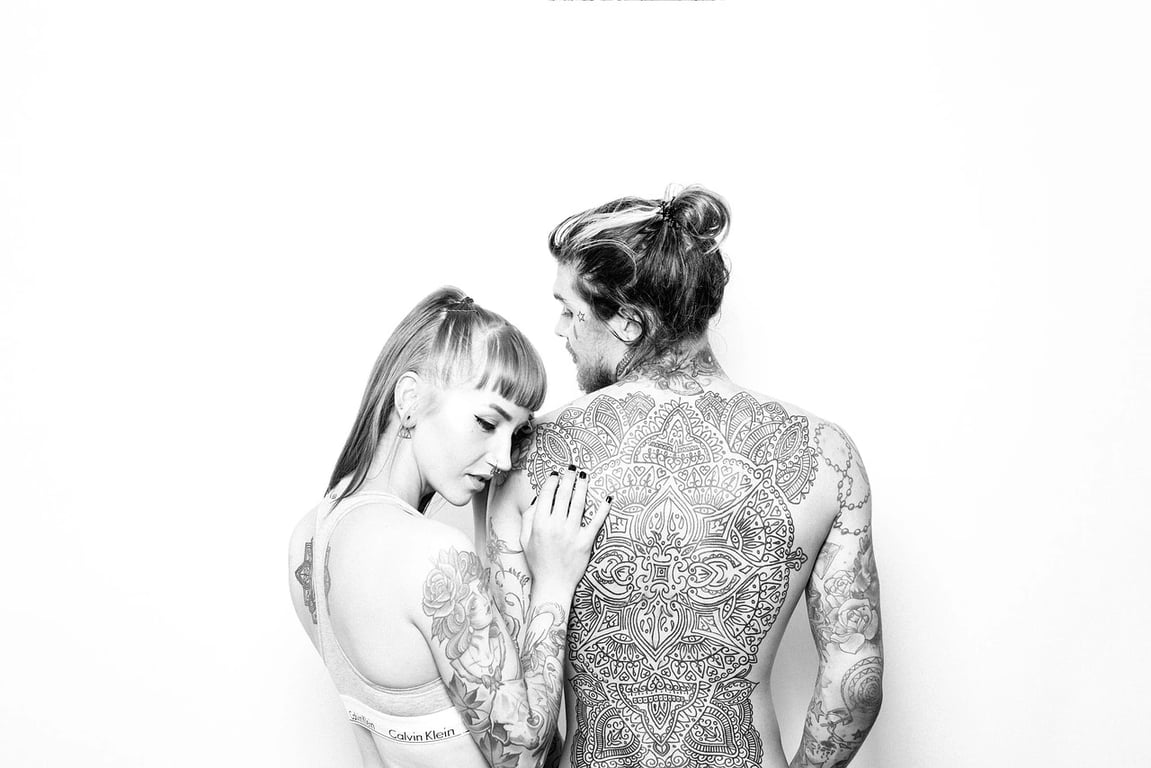 Form of Expression:
Tattoos are a form of artistic expression, allowing individuals to convey their beliefs and emotions through visual imagery. They commemorate events, express sentiments, and make statements about identity and beliefs. In a society that emphasizes conformity, tattoos offer a unique and personal way for individuals to break free and express themselves.
Memorial Tattoos:
Memorial tattoos honor and remember loved ones who have passed away, offering a permanent tribute. Common themes and symbols include names, dates, angel wings, and portraits. These tattoos provide comfort and solace to those coping with grief and loss.
Tattoo Placement and Meaning
The strategic placement of tattoos on the human body is a crucial factor in the interpretation of their symbolic meaning, as it plays a significant role in the psychological and cultural perceptions of the individual. The placement of tattoos can convey different meanings and emotions, depending on the location. For example, a tattoo on the chest may symbolize strength and bravery, while a tattoo on the wrist may represent vulnerability and sensitivity.
Additionally, the placement of tattoos can reflect cultural and social norms, as certain body parts may be considered taboo or inappropriate for tattoos in some cultures. Moreover, the meanings and interpretations of tattoos can also be influenced by the individual's personal experiences and beliefs.
Tattoo Placement and Symbolism
The placement of tattoos on different body parts can convey unique symbolic meanings and cultural significance. For example, tattoos on the face, hands, and neck have traditionally been associated with criminality and deviance in many cultures. In contrast, tattoos on the chest, back, and arms are often viewed as more acceptable and mainstream. In some cultures, tattoos on the feet and legs are considered to be a sign of humility and respect for the ground.
Tattoo placement can also be used to convey personal symbolism and meaning. For example, a tattoo on the wrist may symbolize a personal mantra or reminder, while a tattoo on the shoulder may represent strength or protection. Additionally, the placement of a tattoo can have practical considerations, such as the ability to conceal it for professional settings. As such, the placement of a tattoo can be a highly personal and meaningful decision, influenced by a variety of factors including cultural norms, personal beliefs, and practical considerations.
Western Culture and Tattoos
Tattoos have been a part of human history for centuries, but the meaning and symbolism behind them have changed over time. In the Western world, tattoos were once seen as a sign of rebellion and were associated with criminality. However, today tattoos have become more mainstream and are often used as a form of self-expression. In Western culture, tattoos have become a popular way for people to display their individuality and personality.
This is due in part to the increasing acceptance of tattoos in society. In the past, visible tattoos were often seen as unprofessional or even taboo, but today many workplaces have relaxed their dress code policies to accommodate visible tattoos. This shift in attitude towards tattoos can be seen in the media as well, with many celebrities proudly displaying their tattoos on the red carpet and in magazine covers.
Visible Tattoos and Attitudes Toward Them
Perceptions of visible tattoos have evolved over time, reflecting changing societal values and norms. In the past, visible tattoos were associated with criminality and deviance, and people with tattoos were often discriminated against in the workplace and in social settings. However, in recent years, tattoos have become more mainstream and accepted, with celebrities and public figures proudly displaying their ink in public.
Despite this shift, some employers still have policies that prohibit visible tattoos in the workplace, and some people still view tattoos as unprofessional or unsavory. Additionally, there are cultural and religious traditions that hold negative views of tattoos, and individuals within those communities may face discrimination or ostracism for their tattoos.
Psychology Behind Face Tattoos
Exploring the motivations and implications of facial ink has become a growing area of interest in research on body modification, revealing the rich complexity of this cultural practice. Face tattoos have been around for centuries, with some cultures using them as a form of identification or status symbol.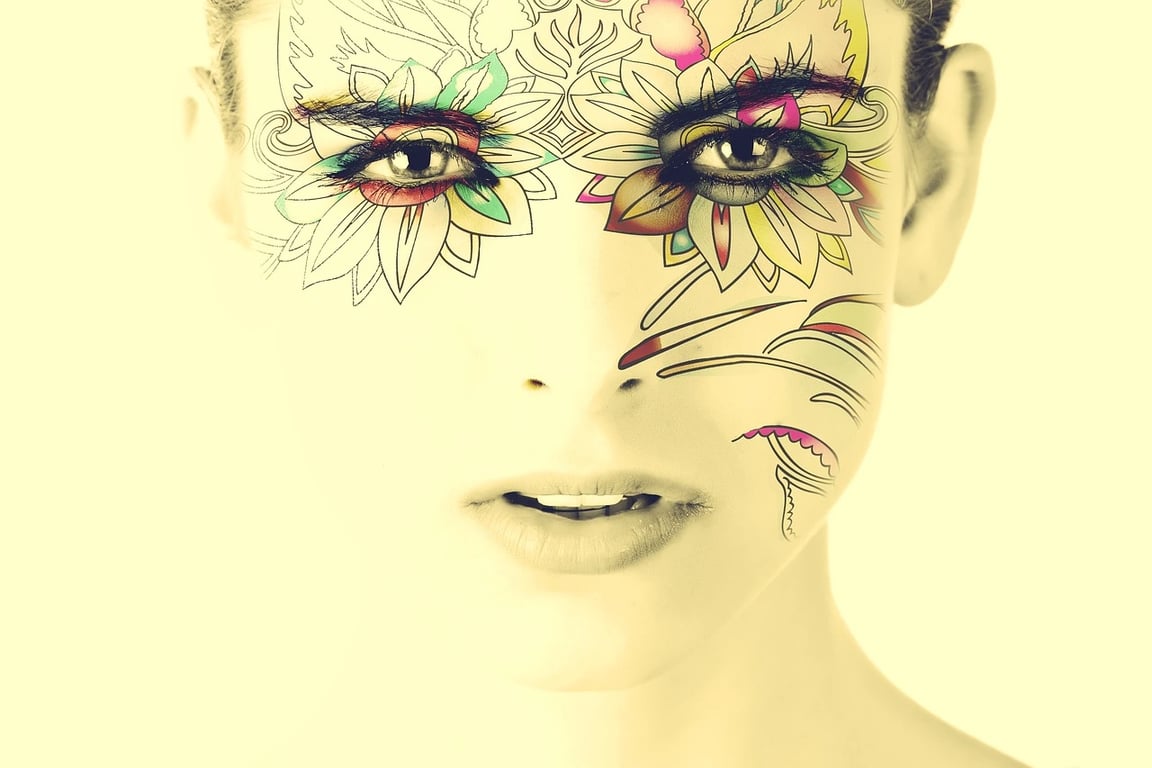 However, in modern times, face tattoos have become more associated with counterculture and the rejection of mainstream societal norms. The decision to get a face tattoo is often seen as a bold and controversial move, with many questioning the motivations behind such a visible and permanent form of body modification. Some individuals choose to get face tattoos as a way to express their individuality and nonconformity, while others may see it as a way to reclaim their bodies and reject societal beauty standards.
Celebrities with the Most Tattoos
The prevalence of extensive body art among celebrities showcases a cultural shift towards greater acceptance and appreciation of diverse forms of self-expression. Many celebrities have embraced tattoos as a way to express their individuality and creativity.
Some of the most tattooed celebrities include musicians such as Post Malone, who has over 70 tattoos, and Travis Barker, who has tattoos covering his entire body. Actors such as Angelina Jolie and Johnny Depp are also known for their extensive tattoo collections. The popularity of tattoos among celebrities has also led to a rise in the acceptance of tattoos in mainstream society. However, it is important to note that the decision to get a tattoo should always be a personal one, and not influenced by societal pressure or trends.
Women with Tattoos in Western Culture
Tattoos have a long history in western culture, and their significance for women has evolved over time. In ancient times, tattoos were often seen as a symbol of beauty, fertility, and strength. Women adorned themselves with tattoos to enhance their physical appearance and to assert their power.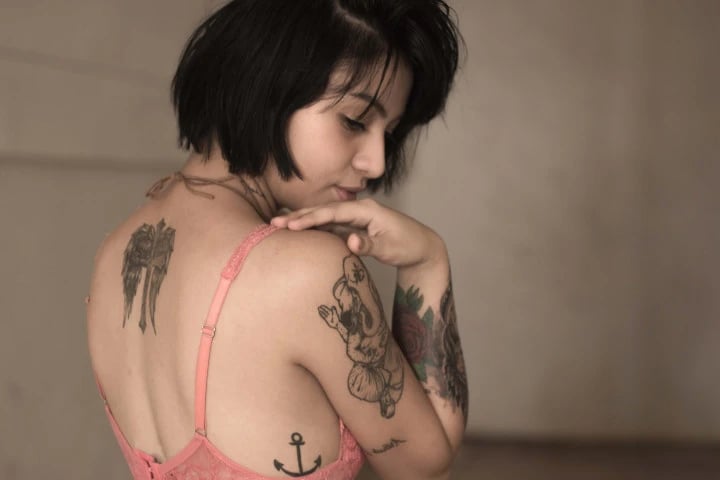 However, during the rise of Christianity, tattoos were associated with pagan practices and were frowned upon. It was not until the late 20th century that tattoos regained their popularity in western culture. Today, tattoos are widely accepted in western culture, and women with tattoos are often seen as confident and independent. However, there are still some stigmas associated with tattoos, particularly in the workplace.
Adults with Visible Tattoos in the Workplace
Visible tattoos on adults in the workplace can lead to discrimination and potential limitations in career opportunities. Employers often associate tattoos with negative stereotypes such as being unprofessional, rebellious, or unreliable. As a result, job applicants with visible tattoos may be overlooked for positions or passed over for promotions. This discrimination can be especially prevalent in more conservative industries such as law, finance, or healthcare. Additionally, employees with visible tattoos may feel pressured to cover them up, which can be uncomfortable or impractical in certain work environments.
However, some employers have begun to embrace tattoos as a form of self-expression and creativity. In fact, some companies have even relaxed their dress codes to allow for visible tattoos. This shift in attitude may be due to the increasing acceptance of tattoos in mainstream culture and the recognition that tattoos do not necessarily reflect an individual's ability to perform their job. Ultimately, the decision to allow or prohibit visible tattoos in the workplace is up to individual employers, but it is important to recognize the potential impact on job seekers and employees.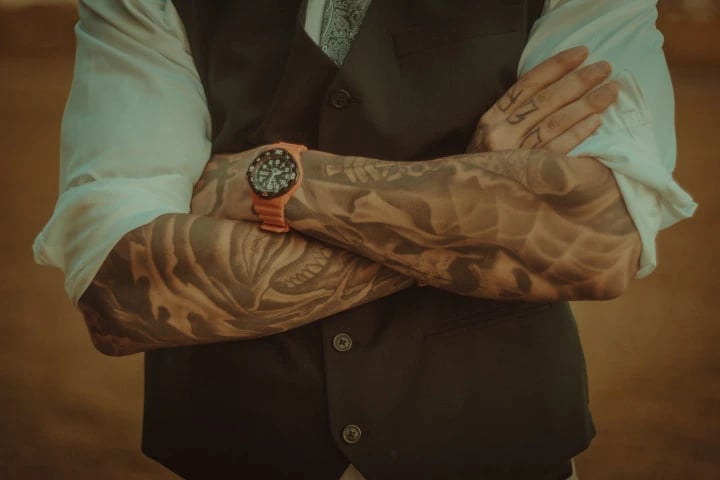 Research from Anglia Ruskin University on Psychology Behind Tattoos
Research from Anglia Ruskin University shows that tattoos are a form of self-expression, with individuals using their body art to convey their identity, beliefs, and experiences. Tattoos also serve as a way to commemorate significant events, such as a loved one's death or a personal accomplishment.
Furthermore, tattoos can influence how individuals are perceived by others. In a study conducted by Anglia Ruskin University, participants rated individuals with visible tattoos as being more rebellious and less reliable than those without tattoos. However, this perception varied based on the type and location of the tattoo. For example, tattoos on the face or neck were seen as more extreme and less socially acceptable.
Impact on Personality Disorder and Psychiatric Disorder
The research from Anglia Ruskin University on the psychology behind tattoos has shed light on the reasons why people get tattoos and the impact it has on their self-identity. However, there is also a growing body of research that suggests a link between tattoos and personality disorders and psychiatric disorders. Studies have shown that individuals with certain personality disorders, such as borderline personality disorder, are more likely to have tattoos.
This may be due to the fact that tattoos can serve as a form of self-harm or a way to cope with emotional pain. Additionally, individuals with psychiatric disorders, such as schizophrenia, may also be more likely to have tattoos as a way to express their thoughts and feelings. However, it is important to note that having a tattoo does not necessarily mean that someone has a personality or psychiatric disorder.
As the popularity of tattoos continues to grow, it is important to understand the potential impact they can have on an individual's mental health. While tattoos can be a form of self-expression and a way to cope with emotional pain, they may also be a sign of underlying psychological issues.
Life Experiences and Personal Stories Expressed Through Tattoo Art
For instance, someone who cherishes adventure and travel might choose a tattoo depicting a world map or a specific location they have visited. Ultimately, tattoos offer individuals an artistic outlet to share their life experiences and personal narratives.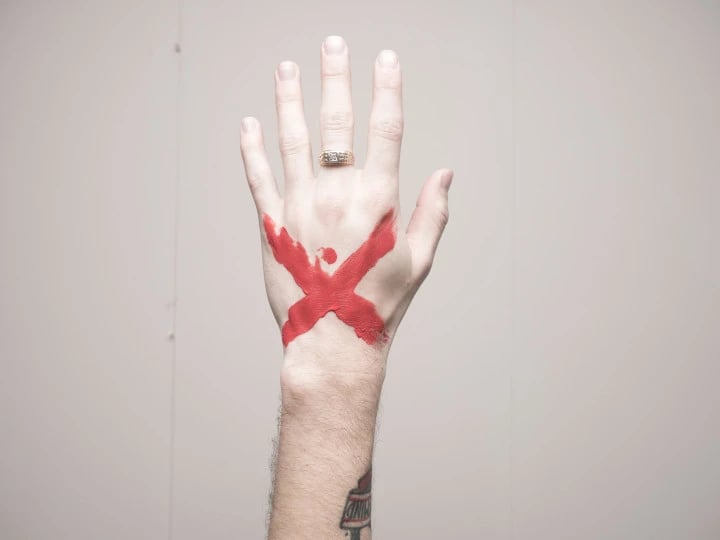 Cultural Significance and Rite of Passage in Tattooing
Tattooing has held cultural significance across diverse societies, often signifying rites of passage and important life events. In various cultures, tattoos represent social status, indicating maturity or achievement.
They can also possess spiritual meanings, representing connections to the divine or reflecting an individual's inner self. Many cultures view tattooing as a transformative process, allowing individuals to shed old identities and embrace new ones. Examples include the Maori culture in New Zealand, where tattoos mark milestones like puberty, marriage, and childbirth, and Polynesian cultures, where tattoos symbolize harmony with the natural world.
Conclusion
Tattoos encompass a multifaceted meaning, serving as a medium for self-expression, reflecting personal identity, and highlighting cultural significance. Despite potential negative perceptions, tattoos hold deep meaning for many individuals, influencing their sense of self and mental well-being. As the art of tattooing evolves, it continues to shape our understanding of human psychology and culture, contributing to a rich tapestry of personal and societal narratives.